Poppy – The best dog in the world!
Pabi – Y ci gorau yn y byd!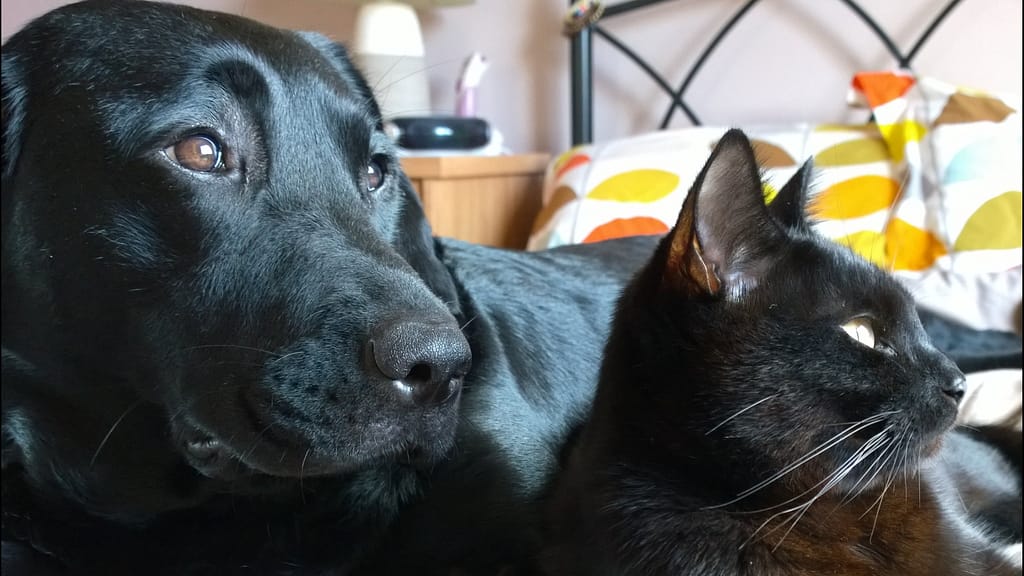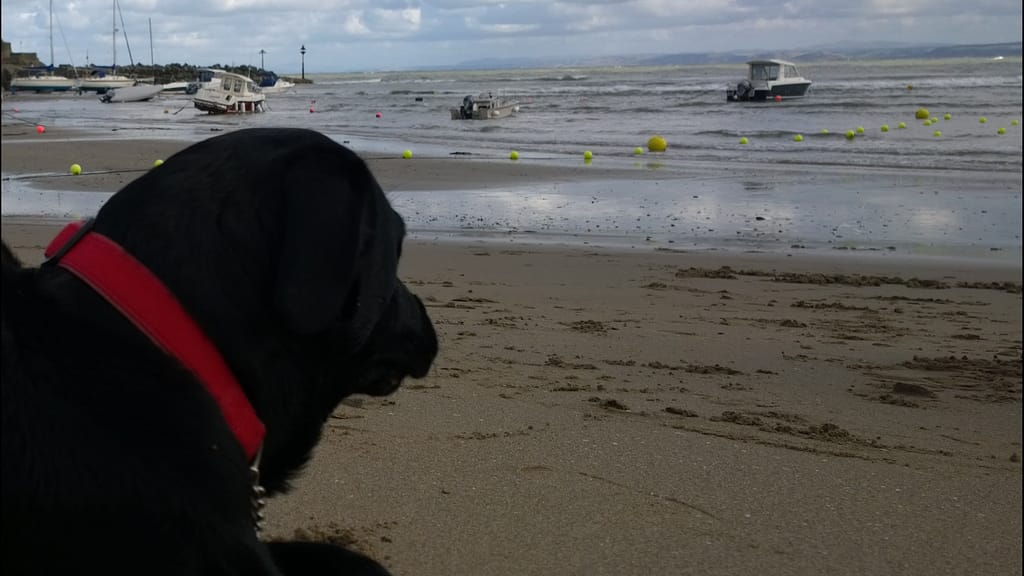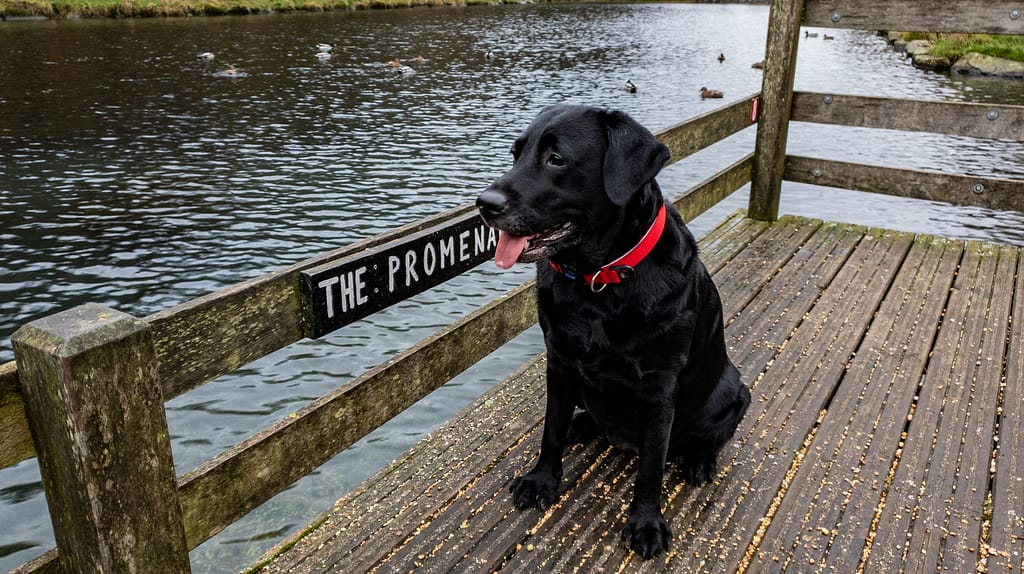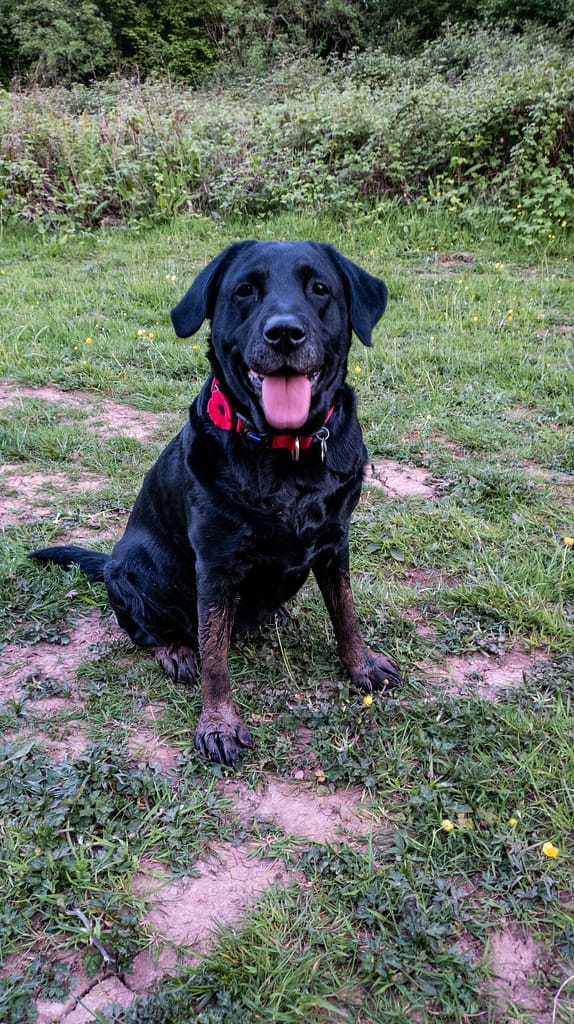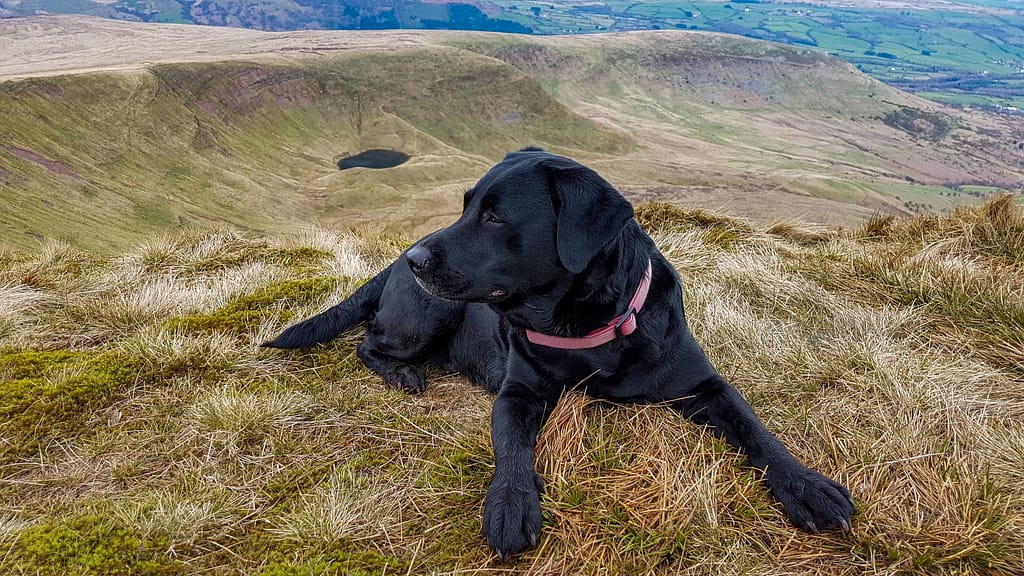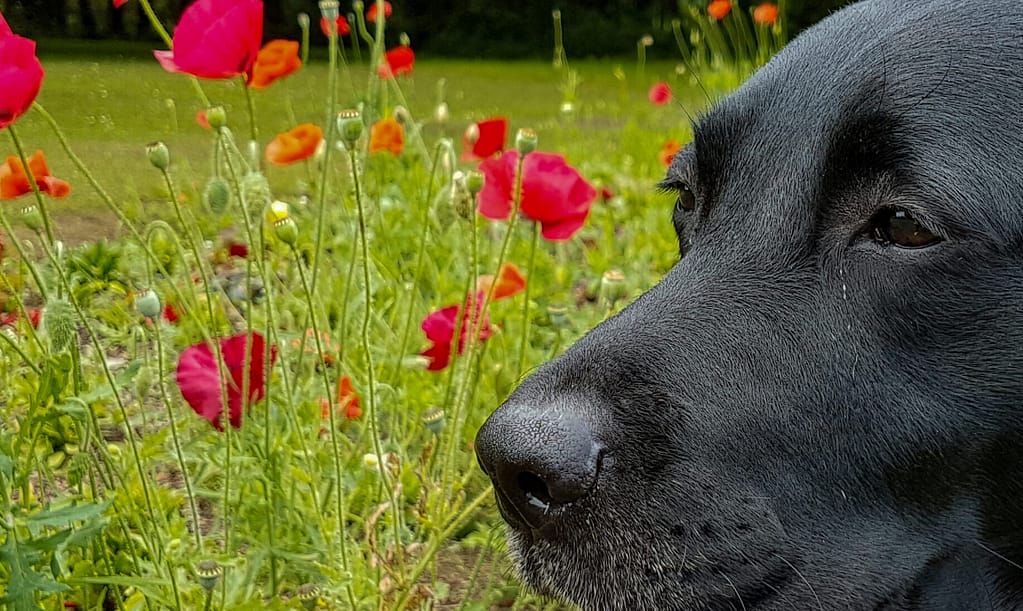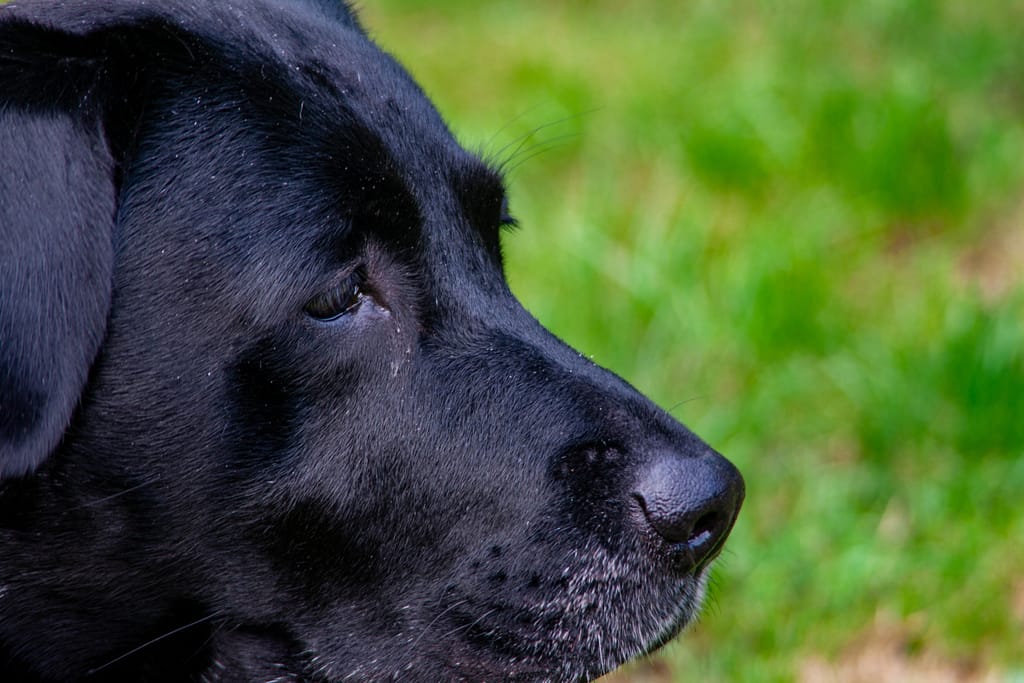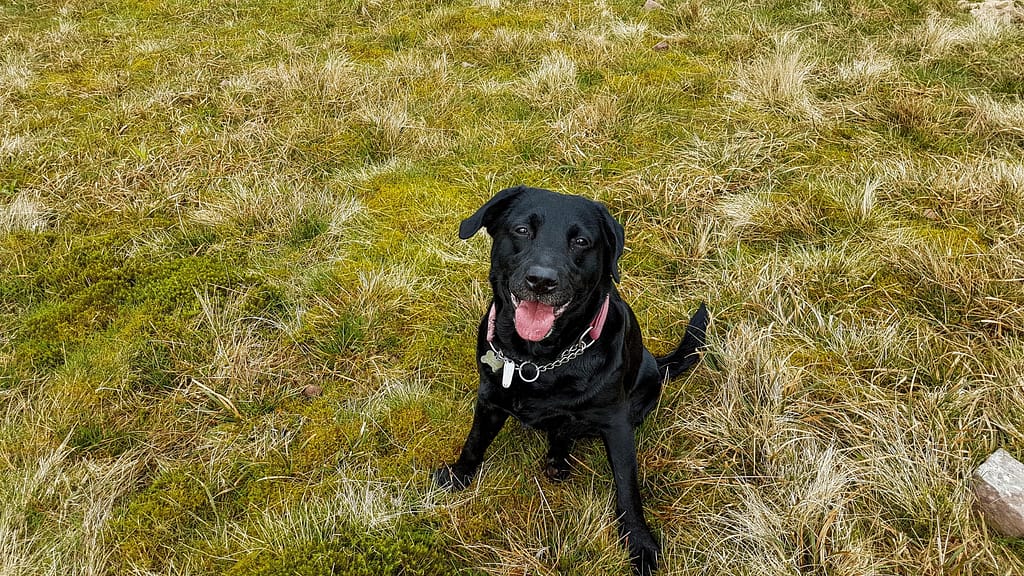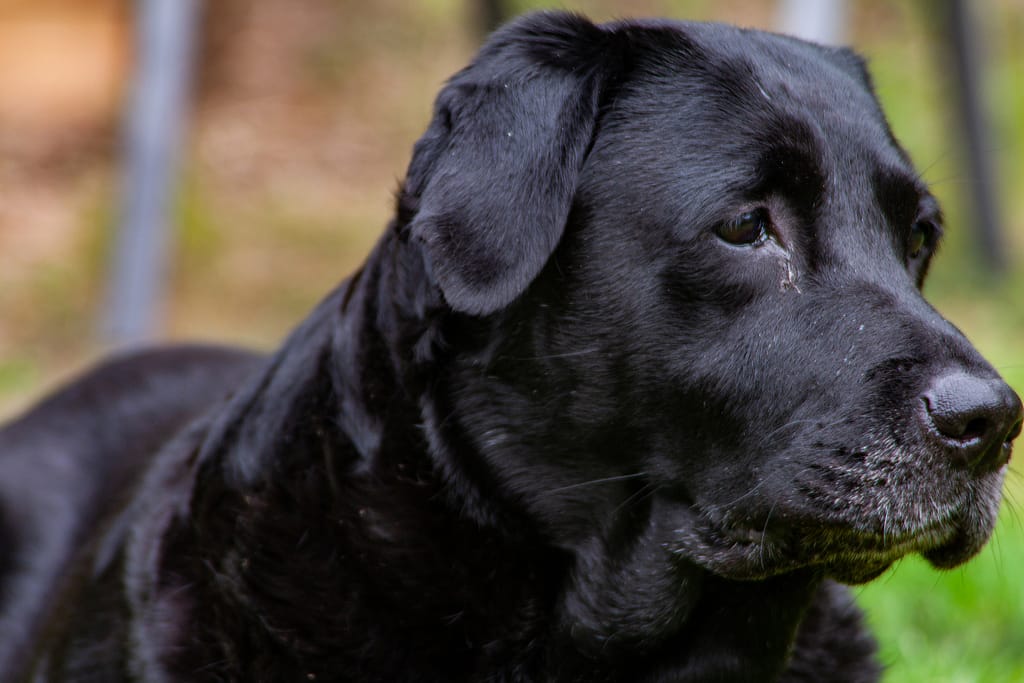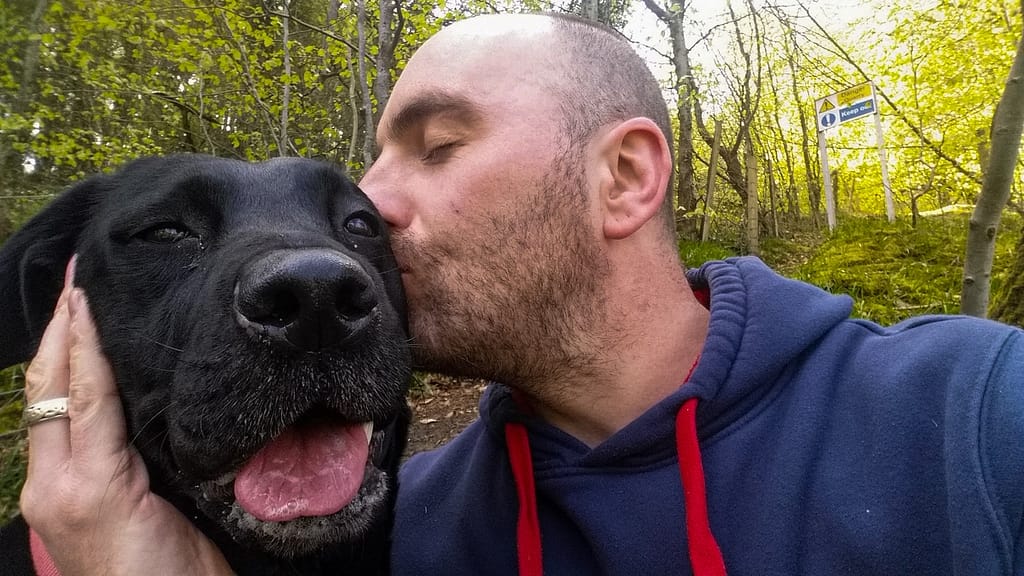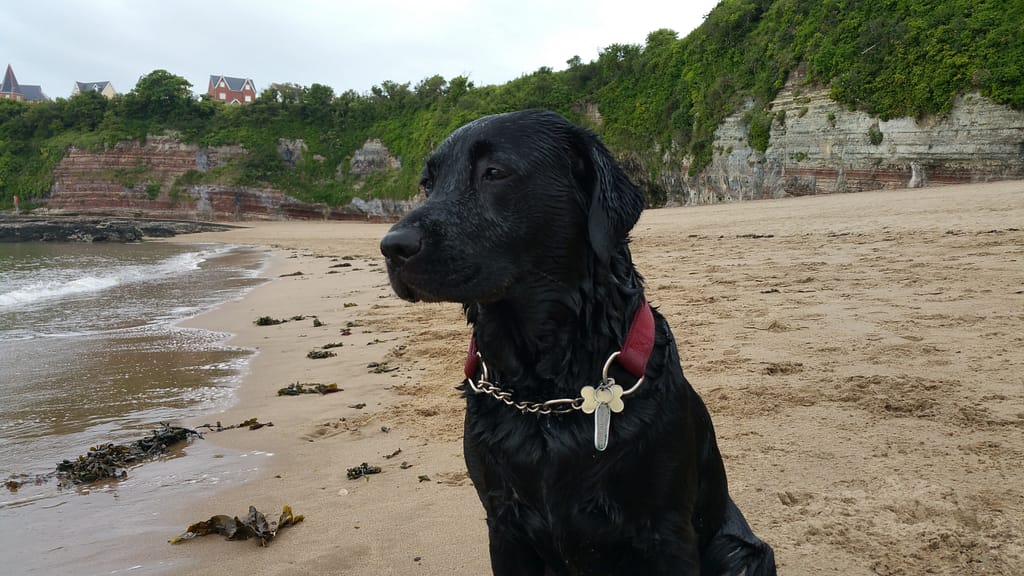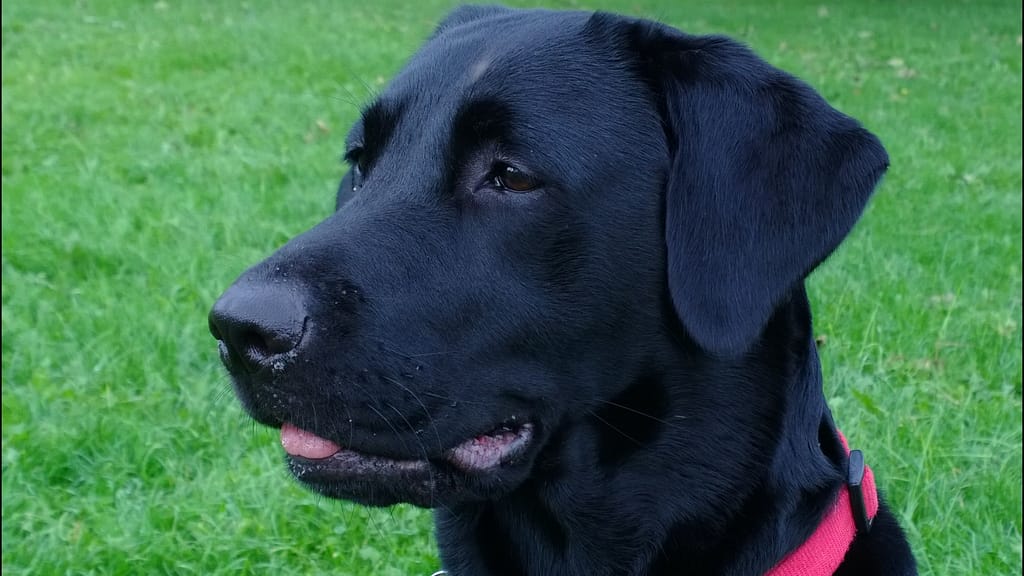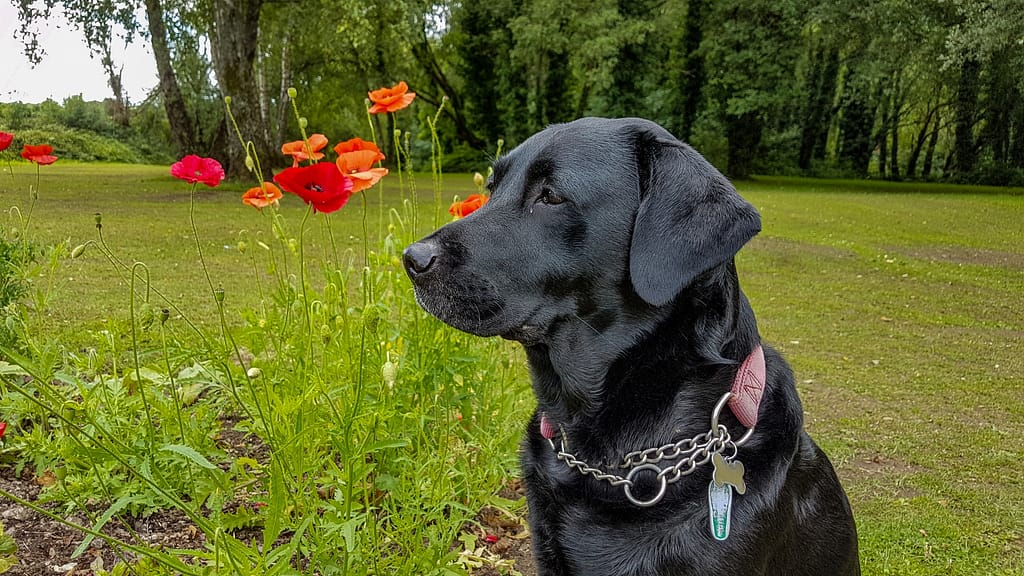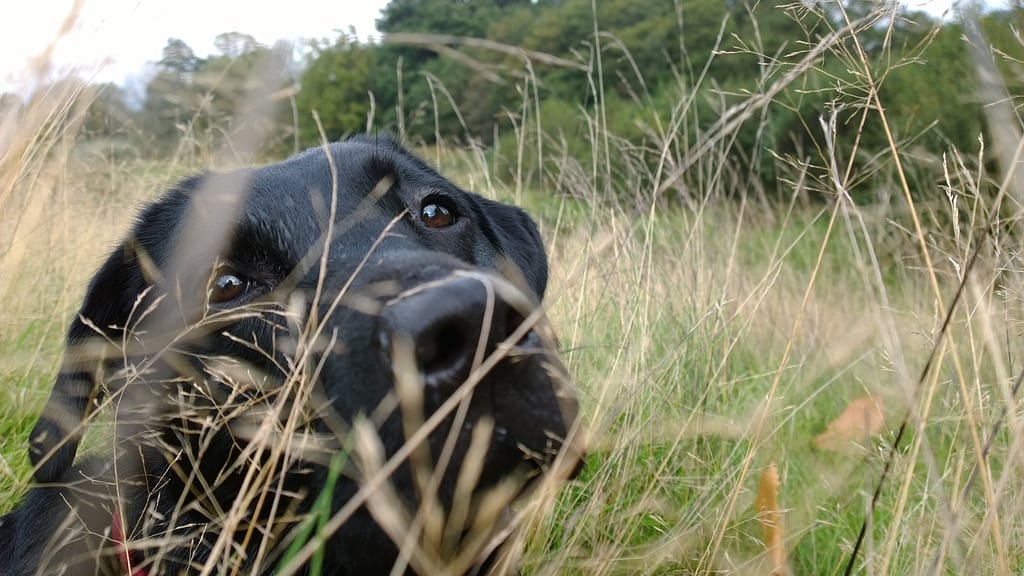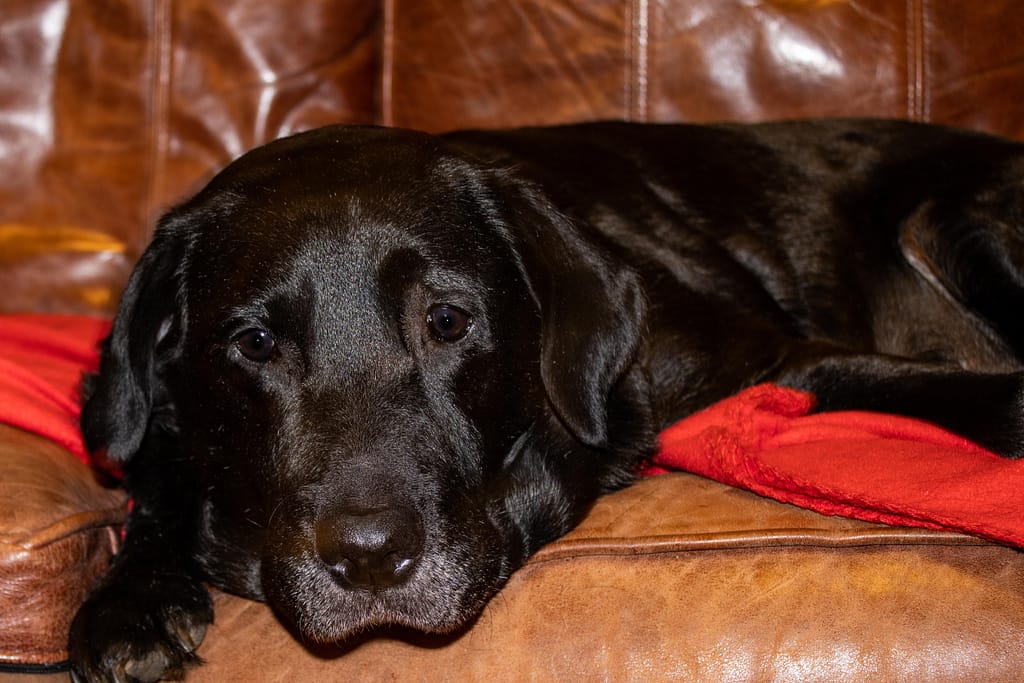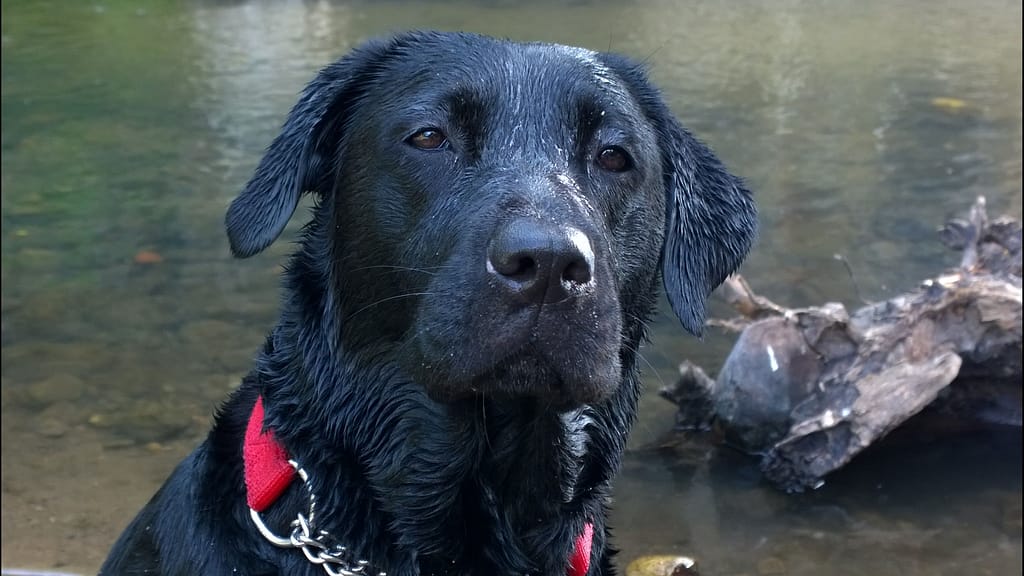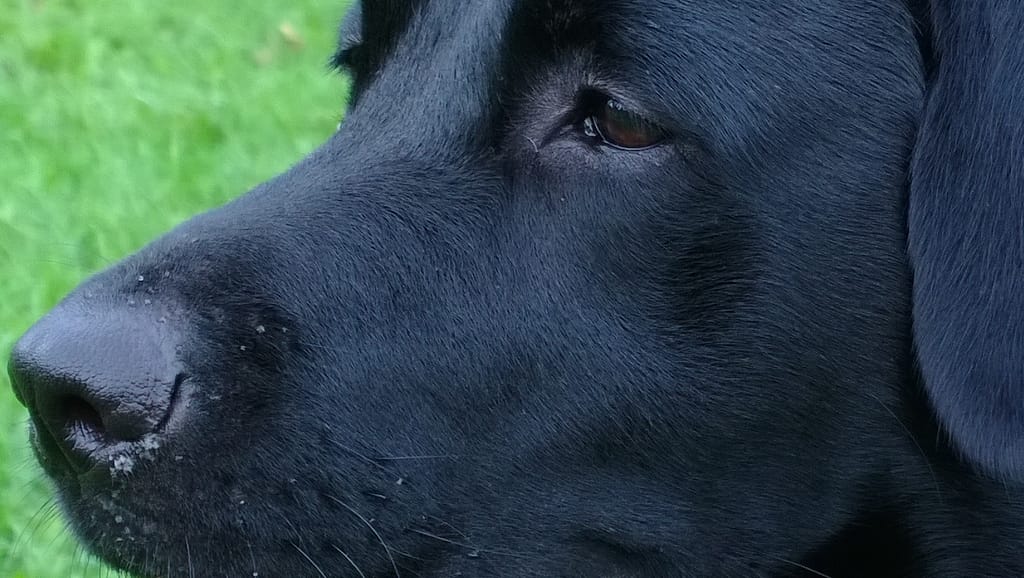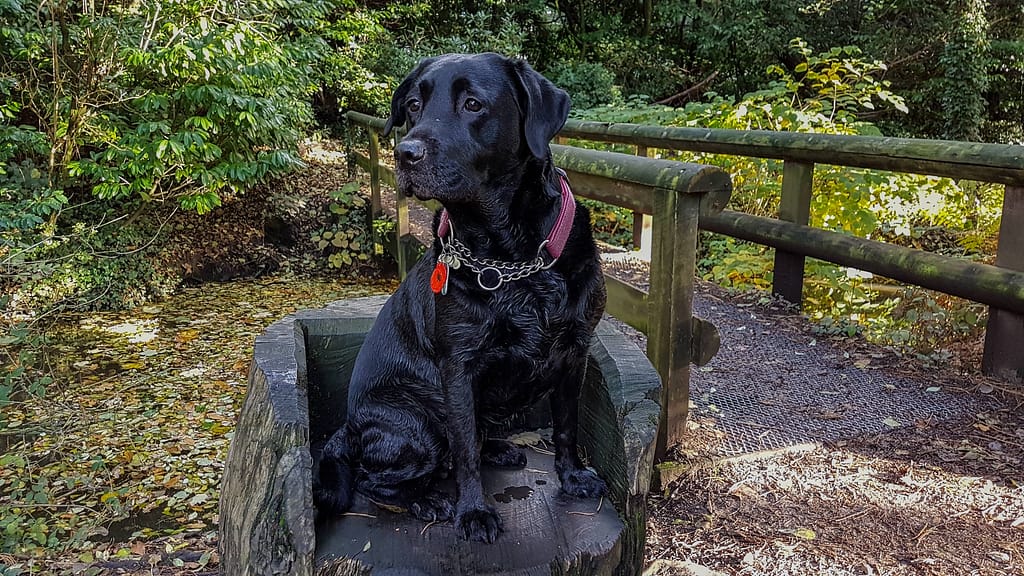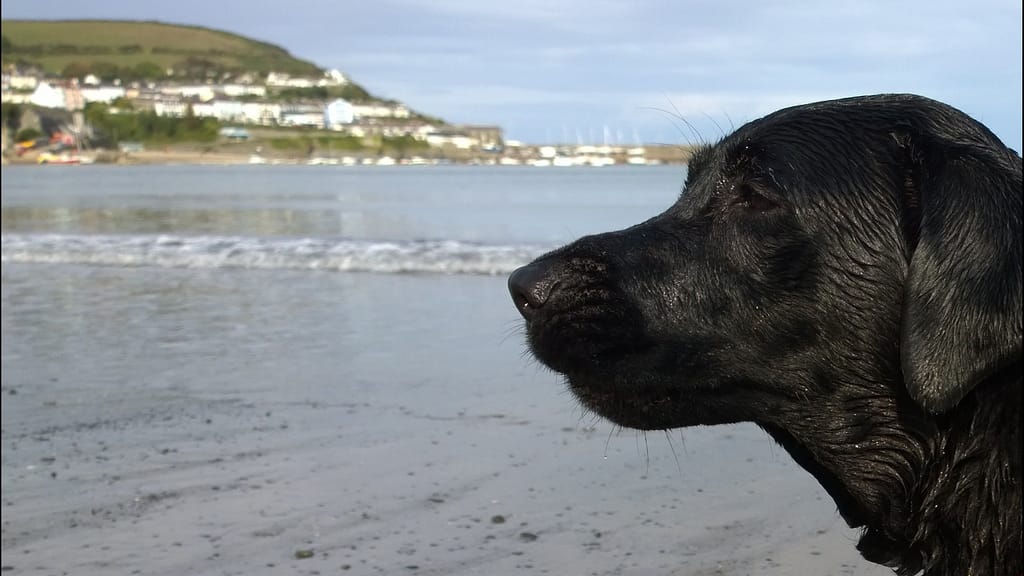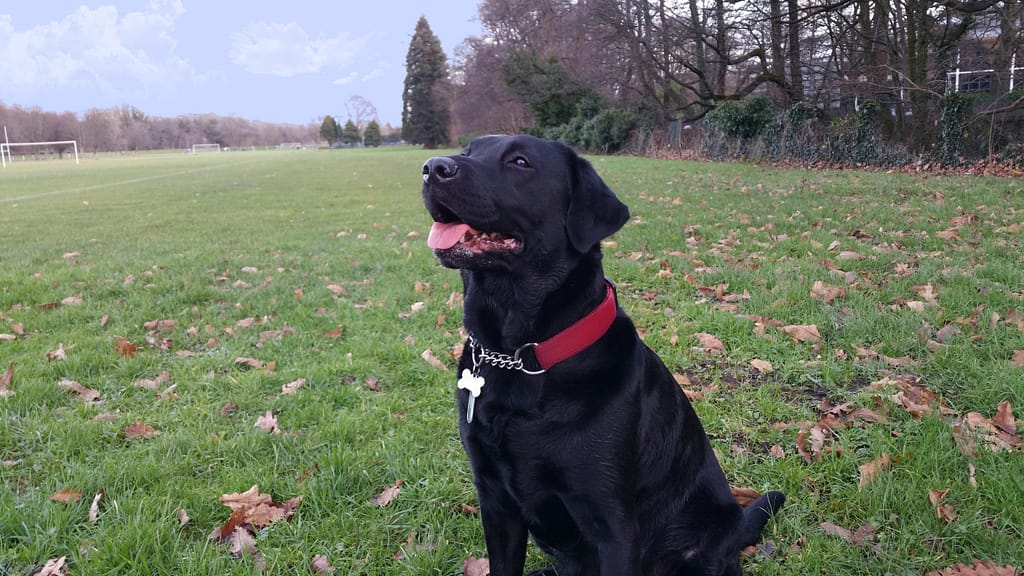 This is Poppy. I superlove my Poppy. I know many dog owners brag that their dog is the best in the world, but that's either wishful thinking or just plain bullshit as Poppy is the best dog in the world.  She's so amazing. Such a gentle, loving soul as well as being full of character and extremely loyal.
"Dogs are not our whole life,

but they make our lives whole"

Quote by Roger Caras
The Labrador Retriever…
There's something just so special about Labs. They are considered one of the most intelligent dog breeds. Their intelligence is highlighted by their ability to learn complex commands that many dog breeds would struggle with. This predisposes them as being ideal service dogs. I'm sure most people are aware that Labs make excellent guide dogs. Leading visually impaired people safely from one place to another is extremely impressive. However, their practical uses in the service industry extend to search and rescue support, illicit substances and explosives detection as well as other tasks. They also make superb therapy dogs. Giving their gift of affection and comfort to those in need and making a positive difference for many people in sometimes struggling situations is nothing short of amazing.
Studies have shown that stroking and interacting with a pet lowers blood pressure and cortisol levels in the blood, as well as increasing the feel-good hormone oxytocin.
Don't ask for sources, Google it. This post isn't being submitted to a tutor, so fucked if I'm gonna put a reference in here. Here's an in-text citation if it helps (cba, 2020).
Back to Labs…
Then there's those adorable eyes!
Just think about those Andrex puppies. I can't even get mad at them about the waste of toilet roll. That said, I'd be fucking livid if the kids did something like that mind! Those eyes though…
Hang on, there's something in my eye,
I'm not crying, you are! 😁
Poppy first came into our lives when she was 16 weeks old. We had been looking for a dog for a year or so, but there was something missing from all of them (not legs and/or other body parts btw…just that something special).
Then we found Pops. Lois, as she was then named was part of a family in Cardiff. The Mum had a full-time job, studied as well as looking after pre-school children. The dad bought Lois as a Christmas present…yeah, I know the 'a dog is for life and not for Christmas' adage and I go along with it 100%, but without his impulsive decision, we wouldn't have Poppy.
Love at fur-st sight…
My partner and our daughter went to pick Poppy up and the moment the cardboard box opened when she came home, I melted.
Poppy took a little time to settle in. It must have been very unsettling to have been taken away from the only place she knew as home at such a young age. She cried and whined her first few nights with us.
I then spent 4 nights sleeping on a blow-up bed in the kitchen to help Pops settle in and from that moment onwards, a bond was formed that has only gotten stronger.
Poppy became my little shadow. Everywhere I went, she was sure to follow.
We then started to work on training and Poppy picked up the basics with ease. It soon became apparent that treats were the perfect motivator for Poppy…a trait that is shared with pretty much all Labs!
I wanted to take her training up a few levels so I checked out a few online resources such as BCR for training tips and was amazed at just how straightforward it was to train Poppy more advanced techniques. She responded to vocal cues, hand-signals as well as facial expressions. She even barks if I look at her a certain way which can be used as a kind of 'mind-reading' trick where I place my fingers on the temple area of my head, then look at her and she'll respond with a certain number of barks. How amazing is that?!?
I have also taught her to open doors, stair gates and even to dance with me.
Most people that meet Poppy comment on how awesome she is.
Poppy will be 10 years old in November.
Poppy's other interests…
Forgot to mention that she can do The Times cryptic crossword in less than 5 minutes and has had 3 books published, two of which have topped The Sunday Times Bestsellers List. She once saved the lives of a family of 5 who got into trouble when their dinghy capsized off the coast of Dover. After she returned the 5th family member to dry land and performed CPR and placed them in the recovery position, she then decided to swim the channel to France. She not only managed to do this in record time, but whilst having a break in Calais, she learnt to speak French fluently before swimming back to Dover. In 2015, she became the first dog to successfully reach the summit of Mount Everest without using any breathing apparatus or safety ropes.
I have to point out that the last paragraph is based purely on what Poppy has told me herself, so I have no evidence to back her claims up. Plus, once she has a few drinks she is full of shit! 😁
Last time she got hammered, she tried to convince me that she was the real-life inspiration for the film Lassie Come Home. It was made in 1943…over 60 years before she was born!
Poppy IS the best dog in the world…she told me herself 😉
20/01/2021: Poppy sadly passed away today after a short illness of lymphoma. I'm utterly heartbroken to lose her but she will never be forgotten.
Poppy WILL always be the best dog in the world!
Pabi am byth!
Update 20/05/21: 4 months on and not a single day has passed by without me thinking of Poppy. I see constant reminders wherever I go. Some bring smiles, others bring tears but she is always with me…
At home…
I took these photos when we recently replaced the carpet on our landing…
Lucy is my daughter. She wrote the following when she was 8 years old:
On the bike…
I visited Surrey in March and rode to Twickenham Stadium where I saw the sign for the Rose and Poppy gates:
The 'rose' part of the sign turned out to have profound significance for me later that day too. There was a TV screen at my brother's funeral with his name on and a red rose was used as the background image.
Everywhere…
I saw this on the roof of Capel Sant Gofan (Saint Govan's Chapel) on a recent trip to West Wales:
Almost every slate tile on the roof had been covered with a message left by visitors, but my eyes were instantly drawn to Poppy's name.
The next step is to scatter her ashes. We plan to do this at Cwmcarn Forest as it was Poppy's favourite place to go. It's also one of my favourite local bike ride loops. Poppy used to get so excited just hearing Cwmcarn and would be sat by the front door waiting to go in seconds! When driving up the road that leads to the lake, we'd open a window in the car and she always got super-excited taking in the familiar scents. I'm not quite ready for that yet, but when we go, we're going to take some poppy flowers to scatter with some of her ashes in the lake. We'll scatter her remaining ashes with poppy seeds on the route of the walk we used to take after she had a swim, so that her memory will help to bring new life to a truly amazing place.
If those poppy seeds germinate and go on grow into mature flowers, they'll be the best poppy flowers in the world 😊
Poppy's final swim…
Photographer: Nick Thompson
Models: Poppy a.k.a Pops, Popmeister, Poppy-pants, Pabi, Sweet-pea, Baby girl, Cumstain…yes I have called Poppy a cumstain before 😁
Camera(s): Various