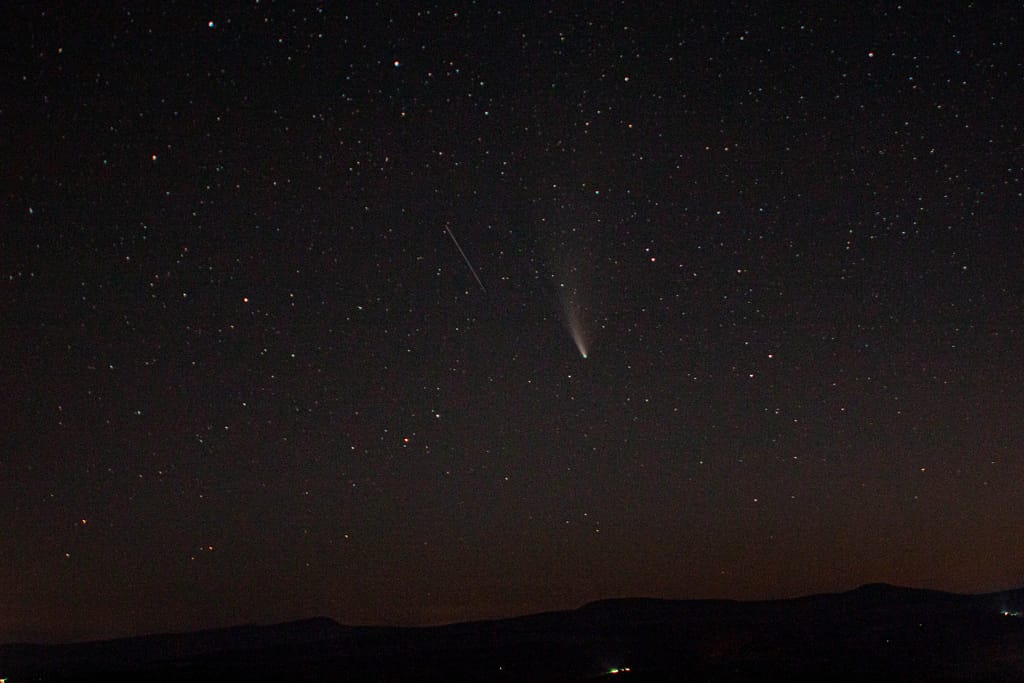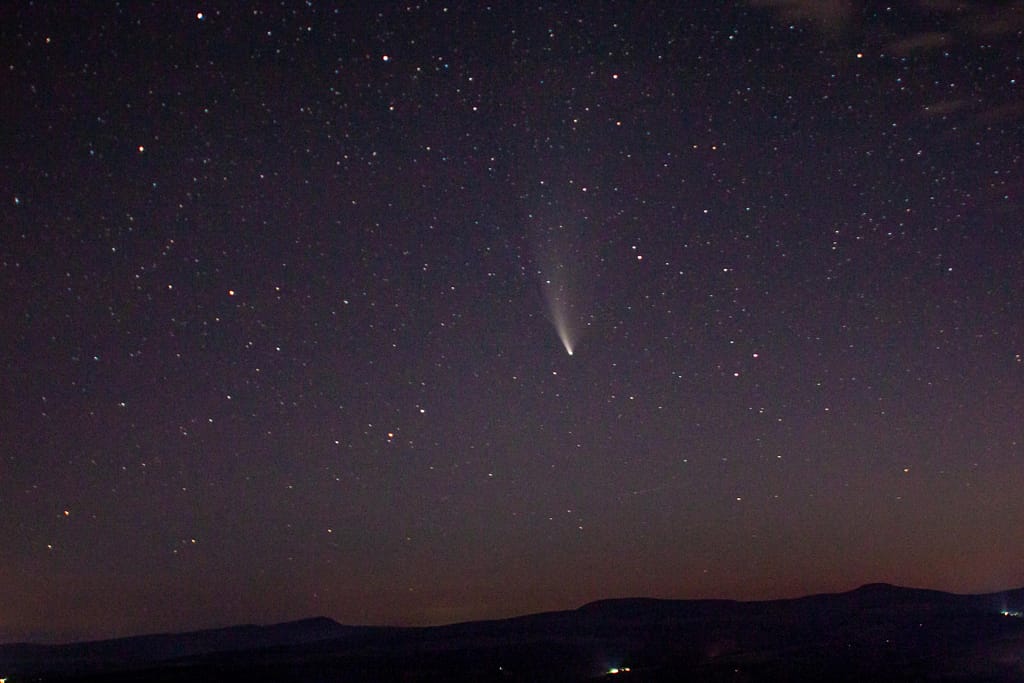 This is NEOWISE, otherwise known as Comet C/2020 F3. NEOWISE is a long period comet which has a near-parabolic orbit. It was discovered in early-2020 and is the brightest comet visible in the Northern Hemisphere since Comet Hale-Bopp in 1997.

"I came in with Halley's comet in 1835. It is coming again next year, and I expect to go out with it. It will be the greatest disappointment of my life if I don't go out with Halley's comet. The Almighty has said, no doubt: 'Now here are these two unaccountable freaks; they came in together, they must go out together".

Quote by US author Mark Twain who was born two weeks after Comet Halley's perihelion in 1835 and passed away the day after its subsequent perihelion in 1910.
The perihelion of Comet Halley in 1986 was disappointing due to the Earth and Halley being on the opposite sides of the Sun. However, Comet Hale-Bopp's passing in 1997 was a truly spectacular event.
If, for some reason you managed to miss NEOWISE on this pass, well you're shit out of luck. NEOWISE will be making her next perihelion on the 20th of June…in the year 8932. So, unless you have invested in a functioning cryogenic programme (which you haven't). The only other option is knowing an eccentric and excitable science geek who gives you the keys to a time-travelling DeLorean so you can enjoy it at your leisure or just go back in time to fuck around at your prom night.

Great Scott! 😁
I realise these photos fall under the 'astrophotography' category and I will move them into that section at some point. I just wanted to give them their own folder for now as it was such a spectacular sight.