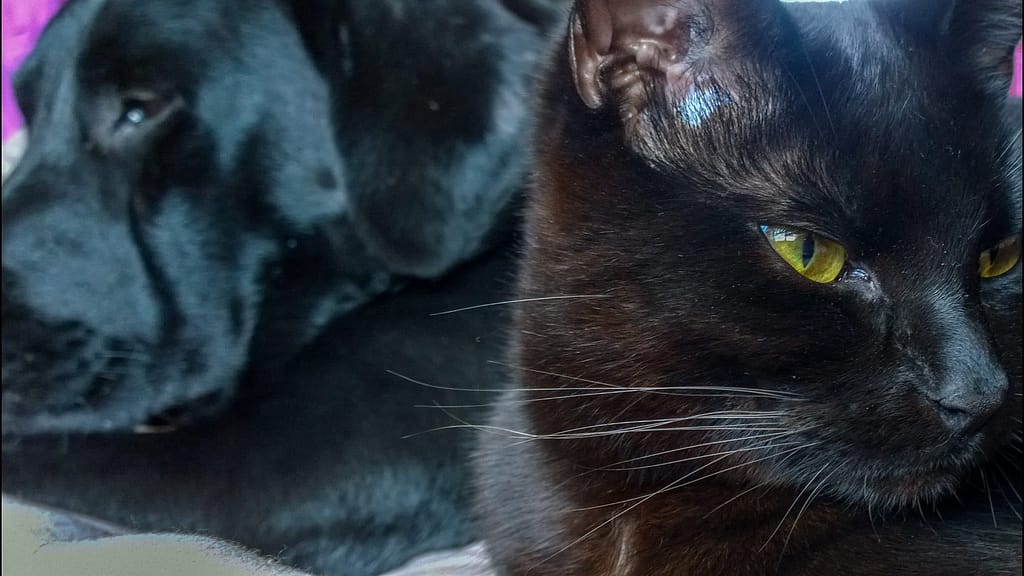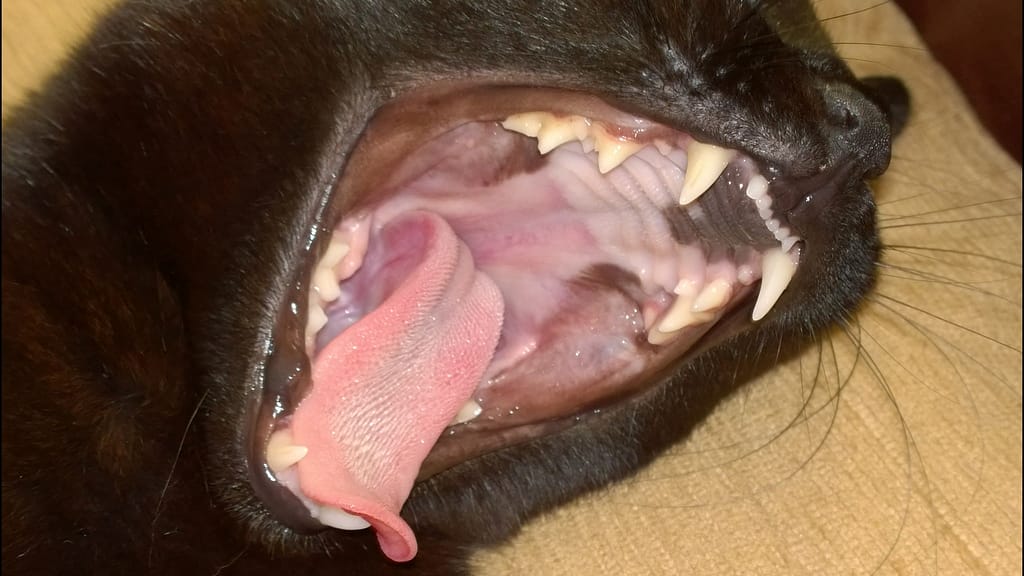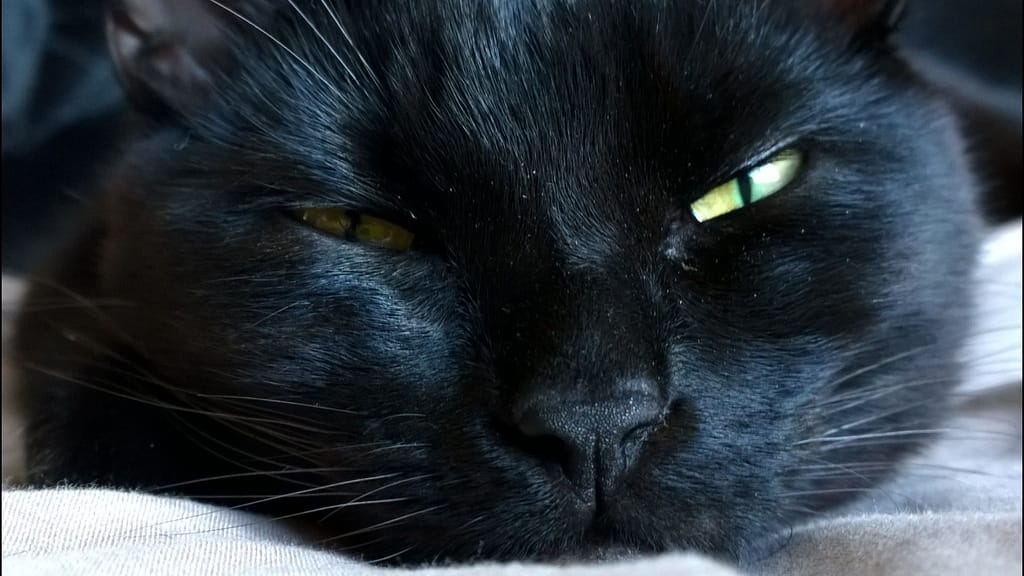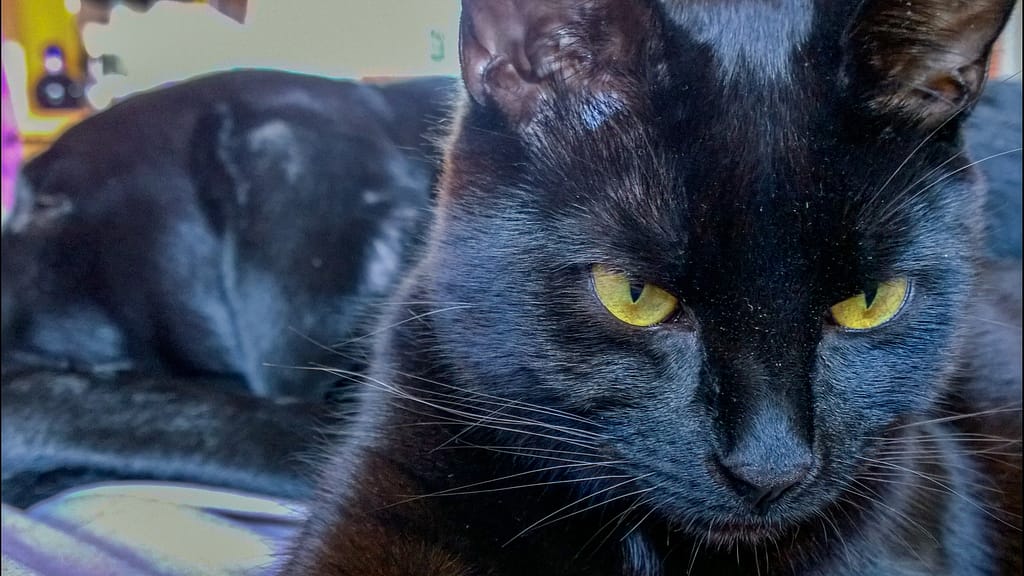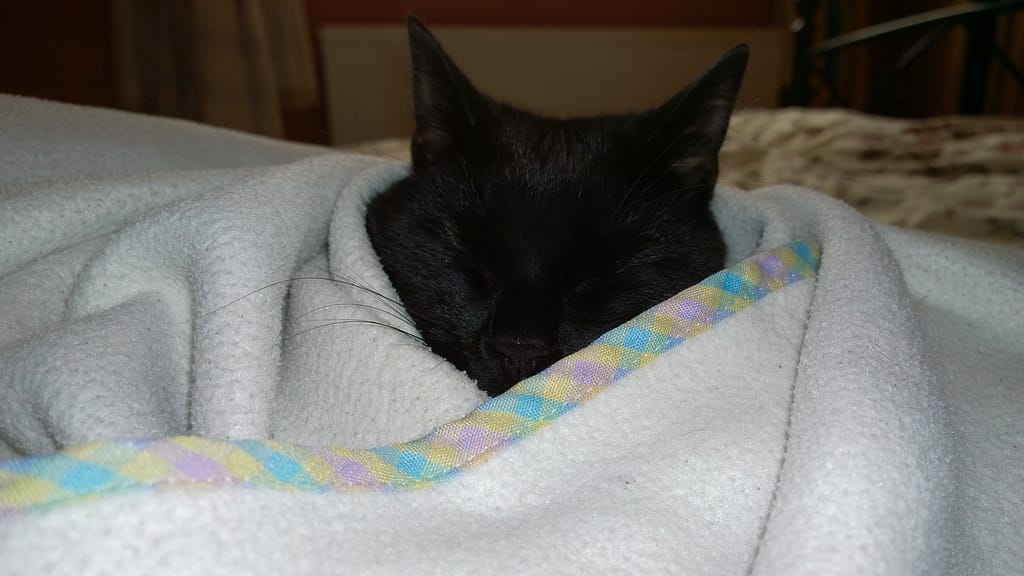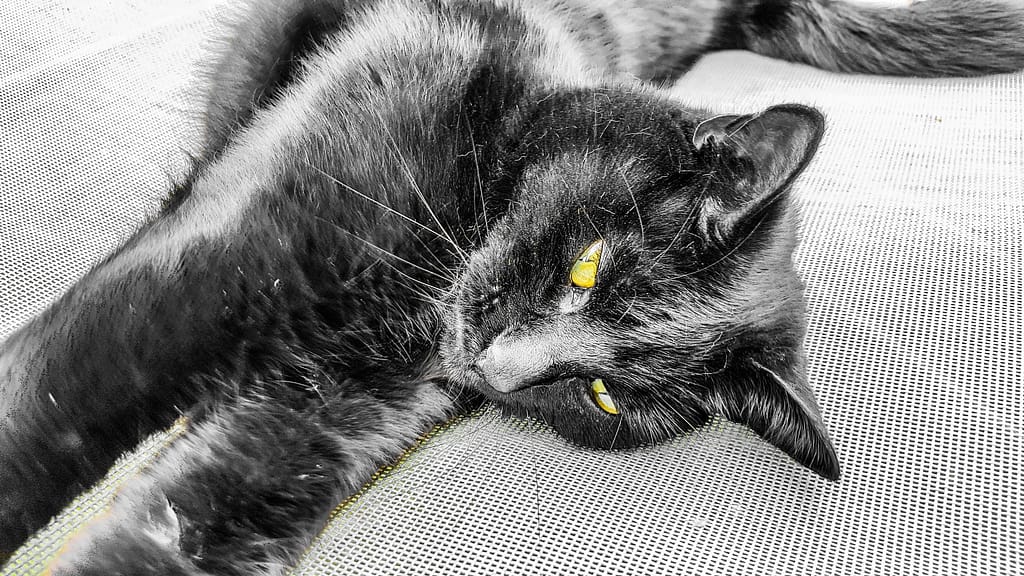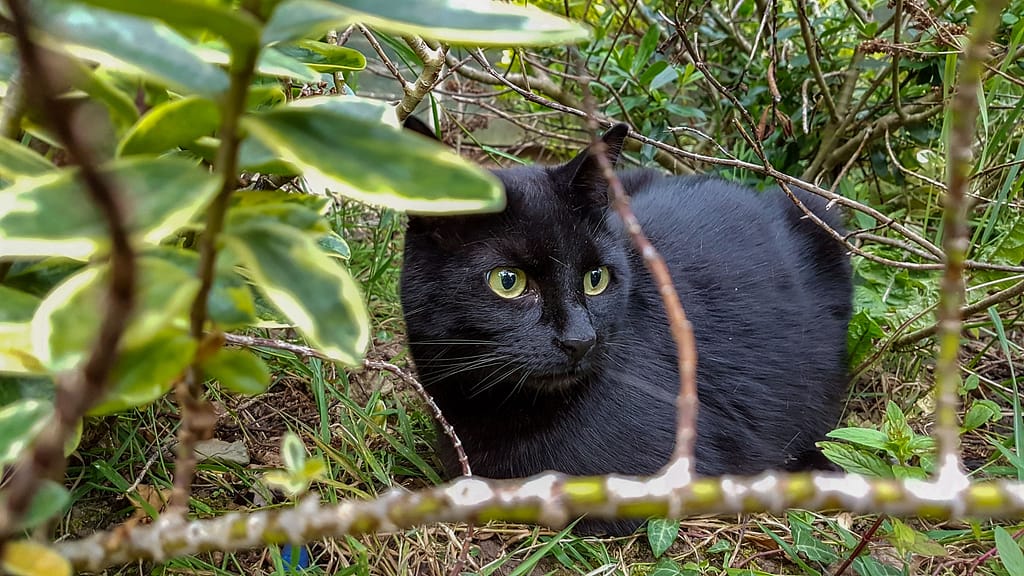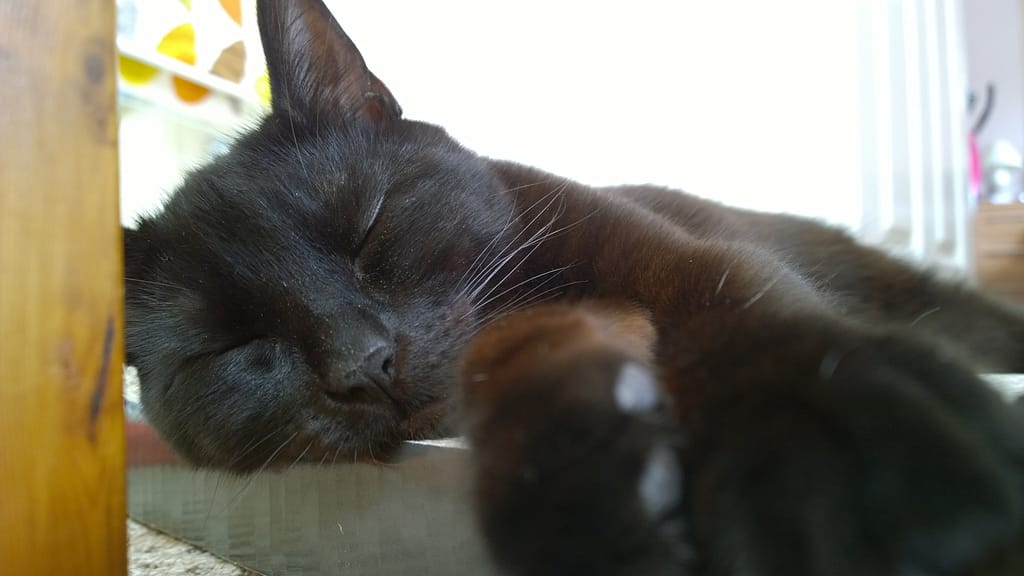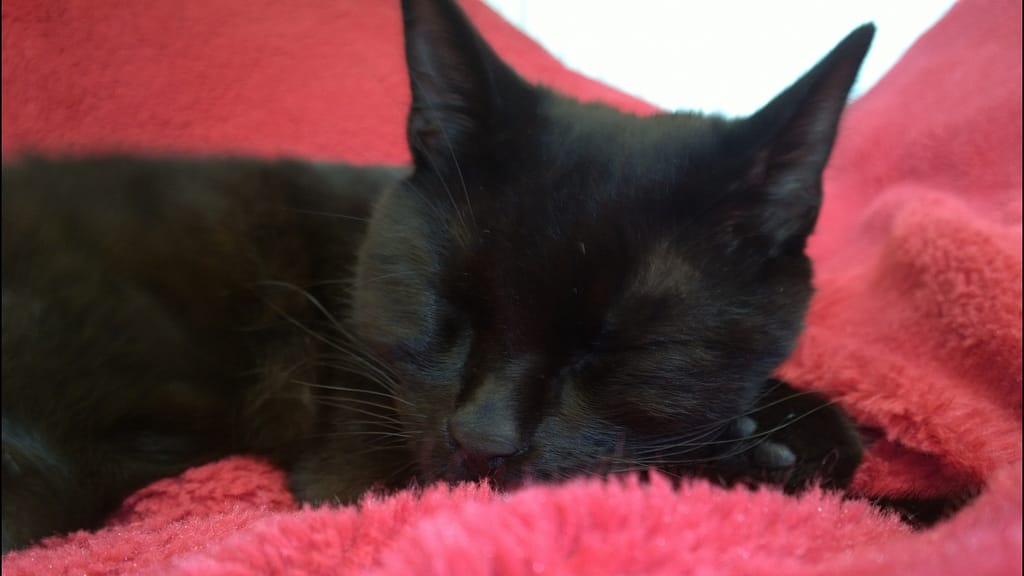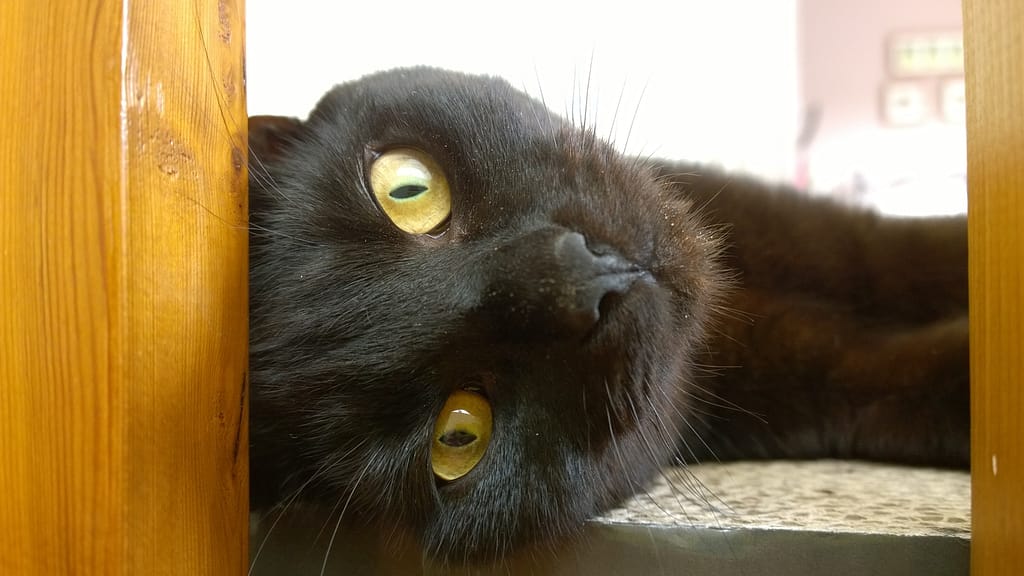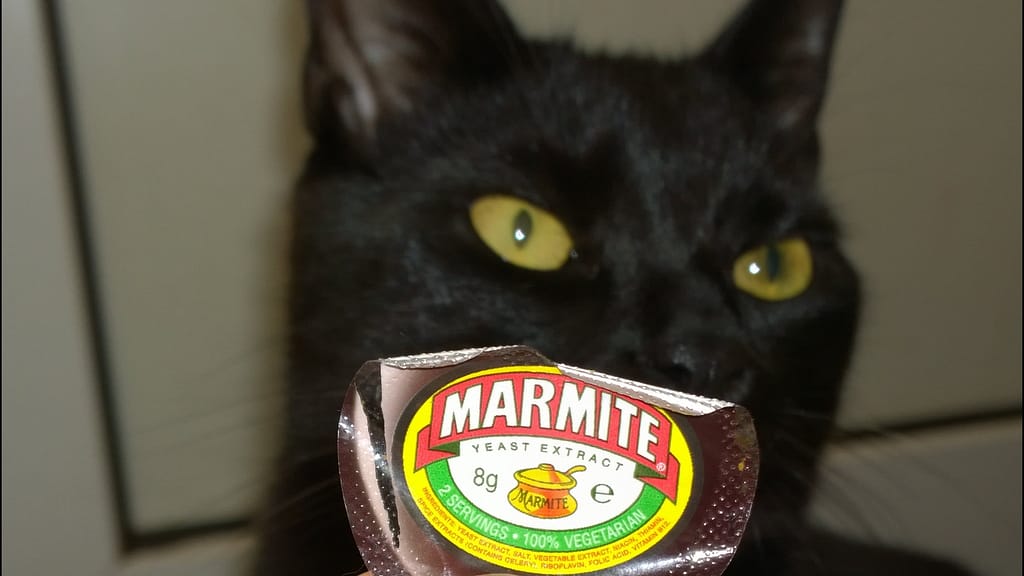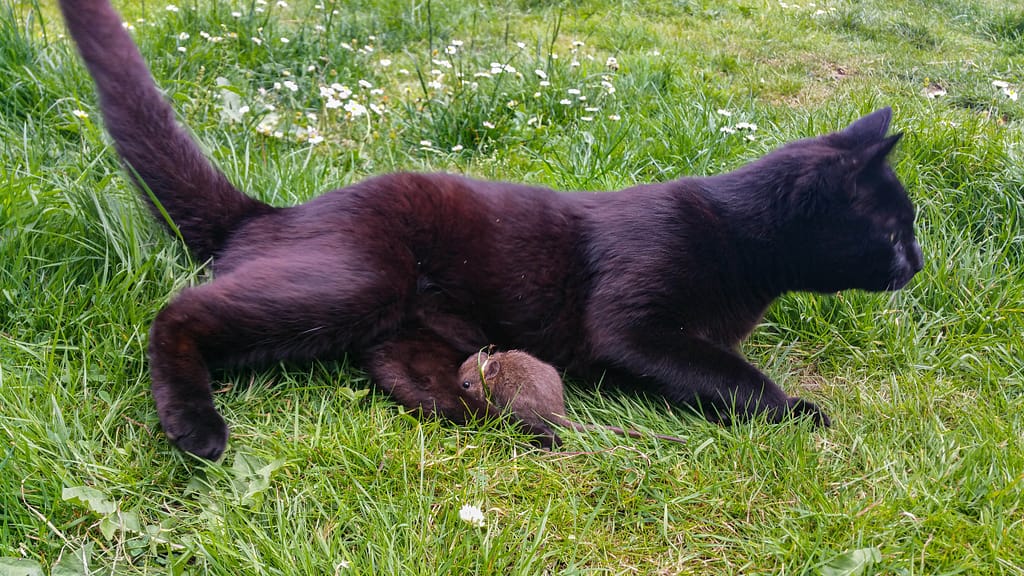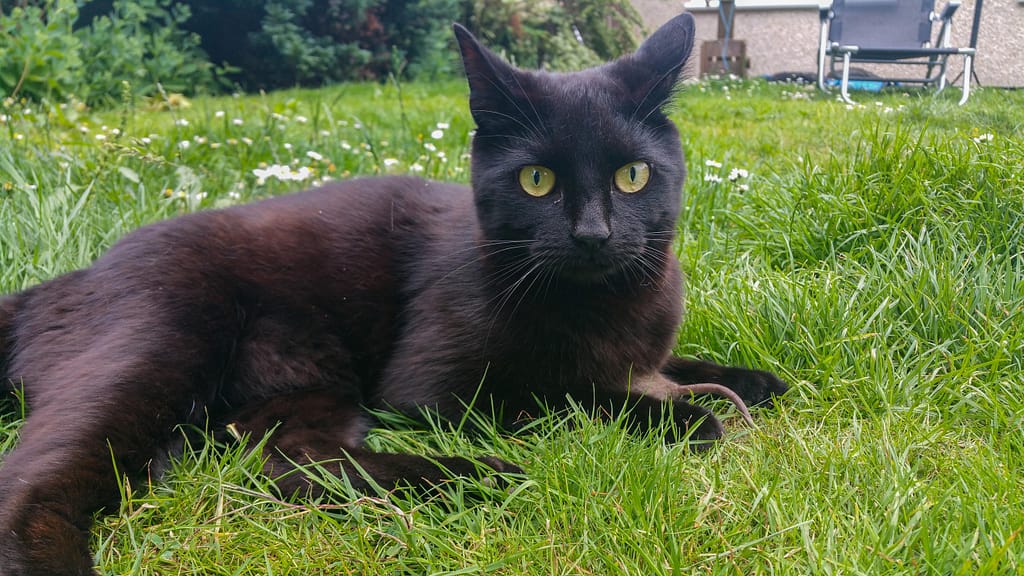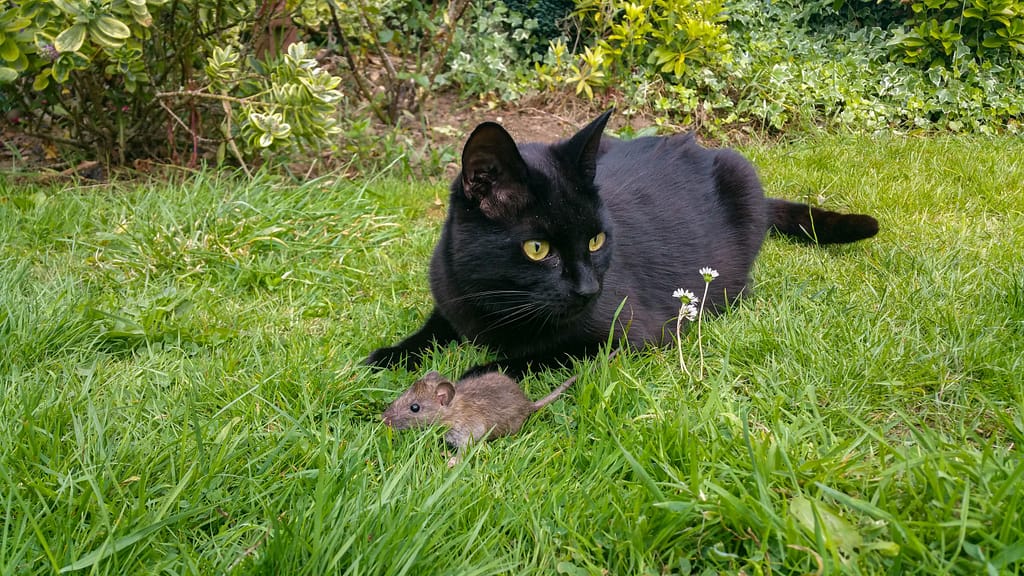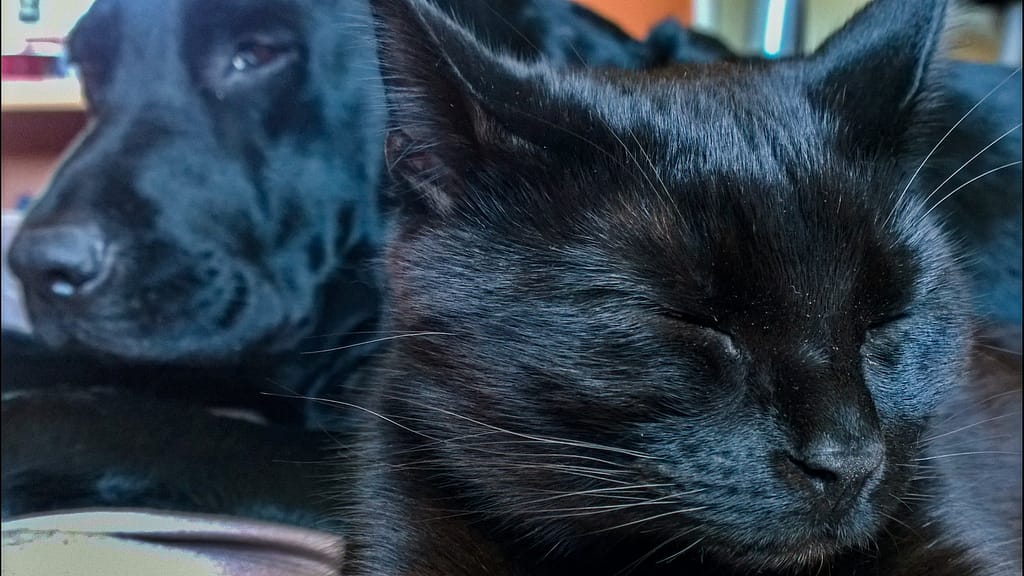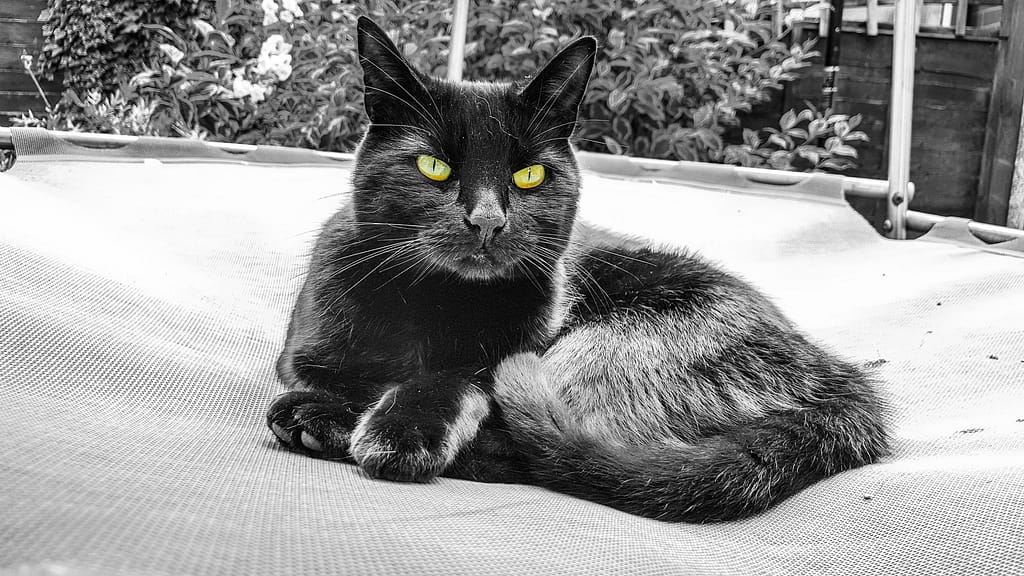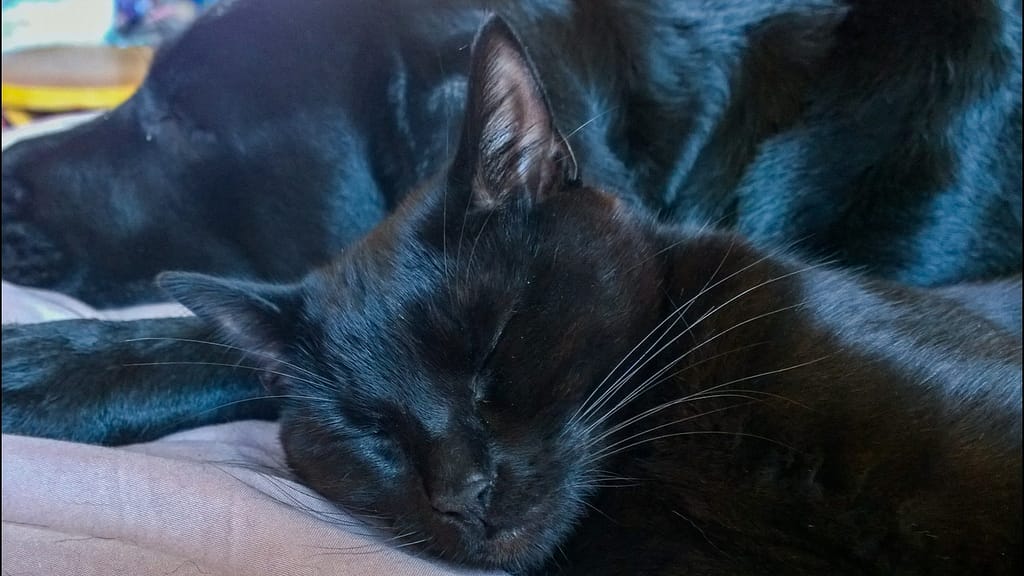 This is Marmite. He also goes by other pseudonyms including Catrick Swayze, Chairman Meow and on occasion, simply as 'douche cat' which is meant in an affectionate manner. Douche cat, or Marmite as he is sometimes known is an epic bellend. Turn your back on him for just a second a there will be a pile of dead rodents at your feet.
What greater gift than the love of a cat.

Charles Dickens c.1862
Man the fuck up Dickens! Your cat probably took a shit in your shoes every night!*
Dictionaries define annoying as an adjective meaning causing annoyance; irritatingly bothersome. I have emailed several lexicography publishers to request that a photo of Marmite be added to the official definition, but I'm still waiting for a reply. Marmite has somehow managed to take annoying to unprecedented levels. If I was a casual observer, I'd probably be impressed at his skills, but I'm a victim of his douchebaggery.
Cat behaviour experts have determined that our feline 'friends' like to make extremely kind gestures by bringing us gifts in the form of live, or sometimes ceased to be rodents and other small animals. These so-called experts would probably consider Marmite to be a very thoughtful cat indeed. He's the cat that keeps giving…literally and figuratively!
Such a generous douche cat…
I have lost count of the number of times Marmite has released a live mouse or bird in the house. He once did this in the middle of the night when he dropped a bewildered mouse onto our bed. He then casually jumped off the bed, sat down and took in the utter chaos he had created. I'm sure the bastard was smiling! On another occasion, we heard a faint scratching noise coming from one of the bedside cabinets. After removing the drawers, we found terrified mouse trying to escape. I have even dismantled part of the kitchen catching a mouse he gifted. I dread to think how many uninvited animals are living in our house, but yeah, thanks for the pressies Marmite!
Other gifts include announcing his presence with meows outside the back door. He'll do this until someone opens the door for him, even though there's a perfectly good cat flap for him to use…the very same cat flap the bastard uses to bring his 'gifts' inside the house.
When I'm studying, he'll often be sitting outside the window next to my desk meowing for attention, then when I open the window to give him a fuss, he fucks off after a few seconds. More often than not straight to the back door to request someone opens it for him. Epic bellend.
If Marmite was a sound, you'd hear the Crazy Frog song mixed with Barbie Girl whenever he was in earshot. Those sounds would then be stuck with you for the rest of the day.
That is fucking annoying!
That is life with Marmite.
Cats. They're utter bastards, but I do love douche cat ❤
Marmite's forever home…
Marmite was adopted from the RSPCA animal adoption centre in Newport Pets at Home store. My son and I popped in to pick up some treats for Poppy and for reasons I'm still unable to explain, we decided to have a look at the cats. It was shortly after this that Marmite, or Kristoff as he was named by the adoption centre staff, started to use his charms to reel me in. Kristoff was estimated to be about 7 months old and was waiting for a forever home with his two brothers. Considering his shit start to life, which saw him and his siblings abandoned at such as young age, he had a very friendly nature and he seemed really happy to be around us.
When we got back to the car a short while later, I told the missus that I think we had just adopted a cat. I was in a state of shock tbh…I'm not even a cat person. It's not that I dislike them for any particular reason as such, I just can't think of any reasons to like them 😉
Joking aside…
If you have the time and resources available, and think you may be able to provide a forever home to a cat or dog who needs adopting, please contact your local RSPCA adoption centre. The UK is considered to be a nation of animal lovers, and whilst this is undoubtedly true for the vast majority of British people, the fact remains that there is some utter waste of ejaculates who abuse and neglect animals.
Here's a few facts and figures relating to 2019 taken from the RSPCA website:
our centres took in 10,564 dogs
our centres took in 29,432 cats
took in over 17,500 animals to our wildlife centres
we investigated more than 93,362 complaints of alleged cruelty
we secured 1,425 convictions by private prosecution to protect animals against those who break the laws
Out of over 93,000 complaints, fewer than 1,500 convictions were secured which is roughly 1.5%. However, I should point out that not all complaints warrant a prosecution, although an equally valid outlook is that there might be a lack of evidence to pursue many prosecutions.
There's an almost 3-fold increase of cats rescued compared to dogs. The vast majority of those cats are black, or black and white. The reasons for this include superstitions that date back centuries (around about the same time as many women were tortured, burned at the stake, hung, drowned etc), as well as more recent inconveniences, such as black cats not making ideal selfie partners for some twat's social media feed 🙄
Give a cat some much needed love and a forever home…
Don't be like these people, go on adopt a cat.
There's nothing sinister about black cats…although I sometimes wonder if Marmite is plotting my downfall. The bastard regularly tries to trip me up on the stairs either by getting in between my feet as a walk, or literally shoving a paw out as I pass him. Also, as cats are far less facially expressive than dogs and their default facial expression is one of low-level contempt, it's sometimes hard to read Marmite's mood, which means interacting with him has a 50% chance of being enjoyable for me. Plus, cats have a remarkable ability to go from being content to 'unstable' in a fraction of a second and Marmite has nailed this. I could be rubbing his ears the way he likes with him purring away perfectly content and then nanoseconds later, his claws and teeth are embedded in my arm to his amusement.
Besides their questionable traits and Marmite's general existence, associating with cats can be somewhat worthwhile for humans, but boundaries need to be set. However, any such boundaries will be wilfully disregarded by the feline.
A black cat crossing your path signifies that the animal is going somewhere

Groucho Marx
It really is as simple as that.
Serious thoughts aside…
If you do decide to adopt a cat, you may even luck out and not get a complete douche cat, like douche cat…I mean Marmite 😉
Update (30/03/22)
*Since creating this page, Marmite has actually taken a shit in one of my slippers! As disappointed as I was with the little bastard, I was very impressed with his delivery of this particular 'gift'. He demonstrated a clear understanding of a basic science principle which quite a few adult humans struggle with.
Enable 'wannabe science teacher' mode ✅
Set swearing filter to medium ✅
To help explain this children, I am going to use an image I downloaded from the internet. Whilst it's very important to reference and cite other people's work, it's also an incredibly boring thing to do, so not gonna lie, I couldn't be fucked. If anyone asks, this is my image. I've even put my name on it. Feel free to do this on any work you submit. It's not like I'm gonna be checking checking your references 🙄
As you can see, by aiming 100% of his shit into my right slipper whilst I was asleep, the twat was actually demonstrating his comprehension of accuracy and precision! If he just had the precision, but lacked the accuracy, I could have woken up with some cat turd on my bed. It doesn't bear to think about what could have happened had he lacked the accuracy and the precision 😬
So there you go kids, if you gonna take a dump in someone's footwear, think about Marmite and do it right. Plus, always remember to validate your results. I binned my slippers, so that leaves Marmite a bit fucked for options 😁
Disable 'wannabe science teacher' mode ✅
Set swearing filter to normal ✅
It remains to be seen if this gift was malicious. Even though Marmite is a monumental bellend, he usually shits outside of the house (hopefully on a particular neighbour's patio 🤞). However, the night my right slipper became a disposable litter tray, Marmite was unable to take his business outside as we had recently replaced our back door and hadn't got round to installing a new cat flap.
In a way, his superbly and delicately delivered bowel movement of a present has brought us closer over the last few months. He will always be an epic bellend, but at least he appreciates science 😍
I realise this update renders the final site update on the 20:20 Vision page as obsolete, but zero fucks given. I've also added some videos to the bike rides page. Most are nature related, but others will show just how important cycling was to me, not just for fitness, but to be able to connect with nature all around Wales. There's also some videos highlighting just how shit it was sharing the road with some selfish pricks, plus a video which showed how easy it is to share to road if you're not a cunt. There's also a little explanation of why I love using a certain c word (guess which one 😁).
Closing points..
Fuck religion. To clarify, I respect everyone's right to follow whatever faith they choose (as long as it is their free will and it does not harm others). I'm not an atheist, I'm agnostic and my issue with religion is that the central dogma for them all is complete bollocks. That said, religion and faith can do great things at a personal or community level. It can give inner peace and mindfulness to people, as well as encourage charitable actions. These are all good things, but you shouldn't need to read a script to learn how to be a decent person. Besides, that inner peace and mindfulness can easily be gained using nature as an inspiration. The toxic, coercive and controlling elements of religions, many of which, ironically enough are heavily enshrouded in misogyny, should give an indication on their origins and motivations. I also think indoctrinating children to religion sets those children on a path in life where they may lack the skills to critically evaluate information. Most children grow out of the idea of Santa (a fat, lazy bastard who only works one day a year and takes credit for the presents other people buy), or the Easter Bunny (another freeloading work of fiction), but the religion fairytale can last a lifetime. I'm not suggesting religion is the only barrier to critical thinking, or that everyone with faith lacks such skills. It's possible to be deeply devout to a God, or many Gods and not accept 100% of the man-made doctrine that comes pre-packed with the deity.
Trust science…it saves lives and makes the world a better place. Theory and experimental design is as yet unable to definitively explain how we (as a species) got here, or how the universe formed, but science has taught us far more than anything ever written on hallowed paper or allegedly heard from a burning bush 🙄 Our understanding of the Universe and evolution have satisfied me that the origin stories for all religions are bollocks, but some questions remain.
I am finally able to make significant and positive contributions to trauma healthcare, education, medical research as well as public health. Sectors and fields that I have wanted to work in all my adult life and have not been able to. Also, for the first time in my life, I own my house. It may well be a tent, but I'm gonna take my home and live the rest of my life somewhere I choose to and I honestly could not be happier right now! 😊
Ohh, and fuck ALL Tories. Cunts.
Website will be live until at least 2026 (thank someone called Darren for that) 😁
Meeting Darren has not only given me the opportunity to add to my contribution to public health, but I will be able to show off a few skills that I have worked on through life 😁 Using them to ensure he never works in a clinical role again is going to be very satisfying for me right now. Feel free to meet Darren on my Bike Rides page, you may even like him…I'm pretty sure he thinks you will 😉
Hwyl fawr! ❤
Photographer: Nick Thompson
Models: Marmite a.k.a Douche Cat, Catrick Swayze, Chairman Meow, Marmshite